Release - Vaganza Trailerpark
"Go find Patti Smith and Janis Joplin and you will get a fair picture of what the Malmö-band Vaganza Trailerpark sound like."/ City - MATTIAS GRENHOLM 16/02/2011

Vaganza Trailerpark from Malmo, Sweden plays music driven by groovy rock n' roll
riffs, enthralling rythms and distinct melodies. Swedish music critics often
compare them with great artists such as Patti Smith, Janis Joplin and Jim Morrisson. Recently the band released their new record "... and you will know us by the trail
of pink feathers", on wich singer Jessica Bergkvist's characteristic voice comes to its' right.

The record is written by the band themselves and mixed and mastered by Maxe Axelsson, Pama Records/Universal. Maxe/Pama Records are known for their extensive great work with lots of successful Swedish artists. The record includes the single "Vaganza Dynamite".
Review material
Cover image: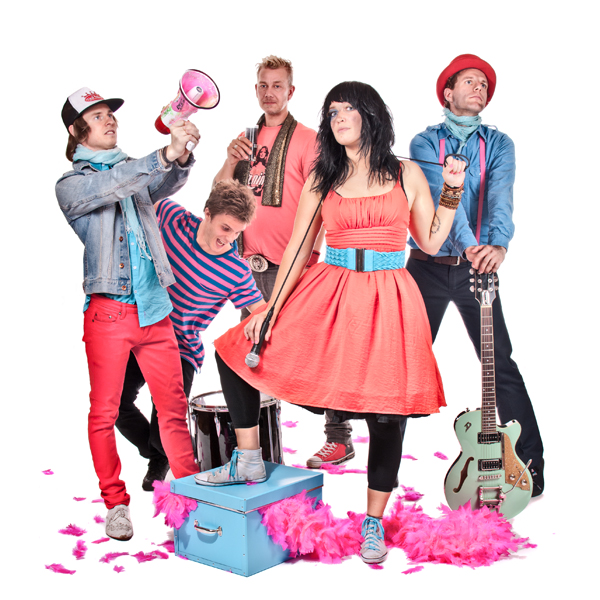 Click on the image for a larger version and/or download.


Listening and download from server (right-click to download):
Record information:
Artist/Group: Vaganza Trailerpark
Title: ..and you will know us by the trail of pink feathers
Release date: 2011-10-17
Configuration: EP
Genre: Rock
Label: Amplifi
Catalogue#: VT0001
Barcode: 0885014136828
P-line: P&C Vaganza Trailerpark 2011
Language: Engelska
Recorded in: Sweden
Year of recording: 2011
More info about the band:
Kind regards /
Vaganza Trailerpark